House,Cabin & Boat Rental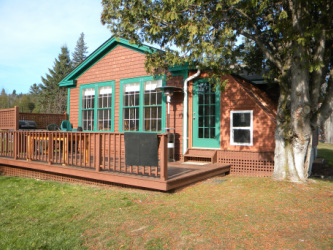 Our 3 bedroom 1 bathroom Lake house books Saturday to Saturday.The house is fully functional with everything but towels. Outside is a deck, table and chairs, gas grill and wood burning fireplace.The house is on the water with dock space available.We place occupancy at 6. Our weekly rate for the Lake House is $1500 with a 50% deposit upon booking.
Our cabins book by the week Saturday to Saturday starting May first and ending in November. Rancho has two bedrooms each with a full and single bed as well as a roll out and futon. The kitchen is fully stocked with dishes, silverware, pots, and pans. It has a full living room, bathroom, porch, gas grill and outdoor fireplace. All bedding is included. The only thing you will need is towels. We place maximum occupancy at six adults, more than that would be uncomfortable. The cabin books for $ 1000 per week with a 50% non refundable deposit due upon booking. Our second cabin, Lakeside, is about 400 square feet and features a full kitchen, bathroom, small bedroom and loft. It has one full size bed and two twin. We place occupancy at five but only three adults. Outside it has a deck, table, fire place, gas grill and private dock. Lakeside only sits 75' from the water and books for $ 900 per week with a 50% non refundable deposit.

Boat Rental
We have two 15 foot deep v fishing boats with 8 hp four stroke motors, four kayaks and two 13 foot canoes. Gas, life jackets and seat cushions are included. We reserve the boats for our rental cabin first.
15 foot fishing boats are $65 per day each
13 foot canoes are $38 per day each.
kayaks are $ 38 per day each. Jackets included.


---